Implementation and Application Consulting – The Qymatix Professional Methodology
We help Sales managers in B2B to use their Enterprise Resource Planning (ERP) and Customer Relationship Management (CRM) sales data for valuable insights.
One – We understand your challenge
We use a combination of questionnaire and discussion to assist you in determining the appropriate implementation approach.
We review your existing and available data and documentation in preparation for the next steps. No system is too old to enjoy the power of artificial intelligence and machine learning. Legacy ERP or CRM systems could still be integrated.
Typical data mining and sales consultancy projects include but are not limited to sales planning, lead scoring, pricing analytics, churn risk analysis, cross-selling analytics and customer relationship management.
A final comprehensive Roadmap becomes our agreement regarding the services that we will deliver for you.
Two – We design an optimal solution
After assessment and understanding of your current sales analytics status and capabilities, we will design a solution that will fit your need and budget. This can include a specific data analysis model or the application of ours.
During this phase, we will review and confirm your expectations, project goals, deliverables and timeline. Our design aims at improving and optimising your existing sales processes and operational sales efficiencies, evaluating options for performing tasks and processes using Qymatix tool and algorithms.
Additionally, we will help you to leverage on industry sales best practices, and we will make recommendations to your team as to the best way to proceed with a Qymatix implementation.
Three – We develop the solution
With a roadmap and a design ready, our project manager will develop the right solution for you. This is done following the milestones and design specifications agreed during the first two phases.
This step can include the actual analysis and mining of your data, as a once time data analytics. Examples of analytics are: pricing analytics, churn risk analysis, cross-selling analytics and lead scoring.
If your solution requires specific data analysis domains, technologies or systems, our project managers enjoy a broad range of partners to help you.
Four – We deliver
As the final step on this implementation process, Qymatix delivers you an optimal advanced sales analytics application and consulting services.
This application and these services include detailed written documentation describing the sales analytics model agreed in the Roadmap. It includes end-user training and a dedicated user manual.
If defined, the feedback can also include the detailed result of a sales analytics project. Typically we deliver innovative sales planning methodologies, lead scoring, pricing analytics, churn risk analysis and cross-selling analytics.
Once our project manager and you agree that all implementation work has been completed, you will receive a project closeout letter and a project satisfaction survey.
---
Ready to get started with predictive sales analytics?
In a first call, we will discuss your sales analytics challenge, the data you can use and the results you can expect. Just send us a short message, and we will contact you as soon as possible.
---
"Qymatix helps growing medium enterprises to find undetected business opportunities with existing customers. With thousand active ones in our portfolio, Qymatix Predictive Sales Analytics is exactly what we need."
Daniel Schuster – Welotec GmbH
"Regardless of your company size, Qymatix is the best complement for your CRM system. Its predictive sales analytics tool helps sales leaders to focus on the projects with the best chances."
Armin Harbrecht – aramido GmbH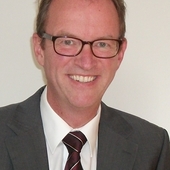 "Qymatix understands the challenges most of the sales leaders in medium enterprises are facing. I was looking for a way to offer my customers useful insights with one click and I found it with Qymatix Predictive Sales Analytics. "
Thilo Oenning – BATAVER Sales Consulting