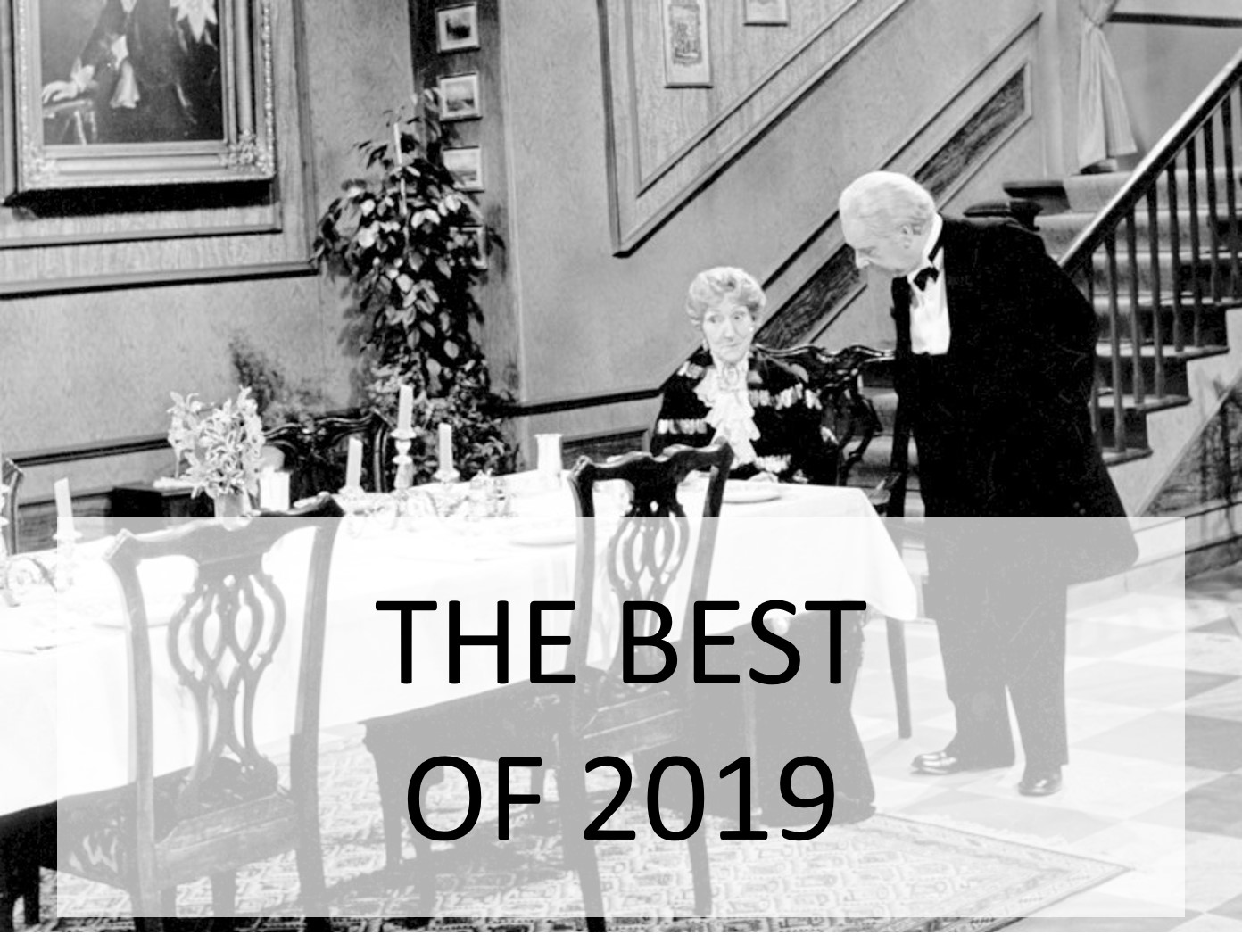 Predictive Analytics Blog – The Best of 2019
It's time again: The year is rapidly ending and if we look back, 2019 has seen a lot for Qymatix.
AI and machine learning are penetrating ever further into the corporate world in Germany. This year we have clearly felt this – in a positive way! Exciting new projects, new customers and interested new partners have accompanied us throughout this year.

Towards the end of each year, we list the most frequently read articles in our Predictive Analytics blog in a special article. This should not be missing this year either.
True to the motto "The same procedure as every year", Miss Sophie and servant James present you our "Best of 2019" articles from the Qymatix Predictive Analytics Blog.
Merry Christmas and a Happy New Year to everyone!
B2B Sales Trends – What Really Matters
What are essential trends in B2B sales and how to succeed in this flood of innovation?
B2B Sales is fighting an innovation race. Sales managers often have to decide whether they want to engage in a new "sales trend" or not. Which new sales channels should they consider? Which supporting IT programs implement? Which new methods are adopted and which are not?
Why Motivation in B2B Sales is overrated
Managing Sales Behaviour to Improve Sales Performance using Predictive Sales Analytics.
Improving sales performance often involves coaching and modifying the way your key account managers work – what practitioners in the field of sales & marketing define as behaviour. Changing behaviour usually leads to better performance in B2B sales.
5 Ways AI and Machine Learning Is Revolutionizing Sales
Artificial intelligence and Machine learning revolutionize B2B Sales.
Machine learning and artificial intelligence (AI) in sales are not dreams of the future. According to Gartner, 30% of all B2B companies will already use AI next year to expand at least one of their sales processes.
Why CRM Projects Fail
Why CRM Projects in B2B Fail and How to Make Them More Successful.
Many studies over the years have shown a very high failure rate for Customer Relationships Management (CRM) systems. Already in 2001 Gartner estimated this rate to be at about 50%.Despite improvements in technology and CRM increasingly becoming a commodity, this dark rate doesn't seem to have changed much in the last two decades. The CIO magazine reported a 30% failure rate in 2017.
Sales Management in times of Artificial Intelligence – Five tips to redefine B2B Sales
Sales processes, salespeople and sales management should adapt to the brave new world of artificial intelligence.
Artificial intelligence is taking over the administrative tasks that consume much of the managers' time. It is doing it faster, better, and at a lower cost. It has pros and contras. AI will redefine management.In B2B Sales, artificial intelligence (AI) refers to Enterprise Resource Planning (ERP) and Customer Relationships Management (CRM) Systems equipped with machine learning and automatized data mining features.
Do you have any further questions on Predictive Analytics? We are happy to help!
CONTACT US TODAY FOR YOUR PERSONAL CALL

Picture Sources

Header Picture: t-online.de
Picture 1: spiegel.de
Picture 2: NDR
Picture 3: tonight.de
Picture 4: SWR.de
Picture 5: TV movie