Why partner with Qymatix Predictive Sales?
Help your customers grow.
Gain a technological edge.
Add a new revenue stream.
---
Services & Added Value Partners
Qymatix services partners are experts in the field of sales analytics, sales planning and sales operations using Qymatix Predictive Sales. They help Qymatix customers to reach the full potential of the Predictive Sales Solution.
Services & Added Value Partners use their in-depth industry and customer knowledge to advise businesses on how to implement Qymatix Software with the highest effectiveness.
You are a successful consultant advising companies in manufacturing or industrial distribution about sales efficiency? Write us today to become a Services & Added Value Partners.
Technology & Referral Partners
Qymatix Technology & Referral Partners act as authorised resellers. They provide software, interfaces, and other consultancy services that collaborate with Qymatix solutions to increase their combined value.
Qymatix referral partners open the first doors on prospective customers to Qymatix Predictive Sales Solutions.
You implement CRM or ERP in manufacturing or industrial distribution and would like to make your customer happy with Predictive Sales Analytics? Write us today to become a Technology & Referral Partner.
Branded Reseller
Extend your ERP or CRM Software with Qymatix AI under your Name, Branding and Design.
The Qymatix Predictive Sales Software brings artificial intelligence to your system and offers your customers advanced sales forcasts.
Read more about an cooperation or contact us directly.
---
About Qymatix
Qymatix helps businesses transform sales data into insights that support profitable growth. The AI-based Qymatix Predictive Sales Software provides analytics for cross-selling, churn risk and pricing using ERP and CRM data.
Artificial Intelligence and Machine Learning will change the way B2B sales work. Become a Qymatix Partner and expand your expertise. Learn how predictive sales analytics works and gain a competitive edge.
If you succeed, we succeed. Use our innovative software to expand your service offerings and to drive new revenue streams. Earn up to 30 % commission on Qymatix Predictive Sales, for the lifetime of the customer.
---
Become a Partner Today
---
Some of our partners
Software AG
Software AG (Frankfurt TecDAX: SOW) is powering the Digital Enterprise. The global enterprise software company offers the world's first Digital Business Platform that enables businesses to create a new generation of adaptive applications. The platform spans: business and IT transformation; intelligent business operations; agile processes; integration; in-memory data fabric; transaction processing; and the cloud. Software AG also provides digital business solutions for specific industry needs. Qymatix is since 2015 startup partner of Software AG.
SAP
Qymatix brings its expertise in predictive analytics now to SAP® PartnerEdge® Open Ecosystem. The SAP® PartnerEdge® Open Ecosystem allows Qymatix to develop its SAP partnership further and to expand its experience within the SAP ERP product range. The program provides the Qymatix Team access education, training and enablement, service benefits, development tools, and to essential sales and marketing support.
Telekom
Qymatix is since November 2019 part of the TechBoost, Deutsche Telekom's Startup Program. TechBoost offers financial incentive to use the Open Telekom Cloud, and provides support in sales, marketing, and communications. The Open Telekom Cloud for Business Customers offers the highest secure GDPR-compliant data protection standards and the highest degree of integration flexibility for future-proof solutions.
Microsoft
Microsoft is an American multinational technology company with headquarters in Redmond, Washington. It develops, manufactures, licenses, supports, and sells computer software, consumer electronics, personal computers, and related services. It is worldwide market leader in the ERP, CRM, and big data analytics fields. Qymatix Solutions GmbH is since 2017 Microsoft Partner and offers its Predictive Sales Solution in the Azure Marketplace.
Omikron Data Solutions GmbH
Omikron is a leading German company in the field of data quality and data management for customer and product data. Every year they research and develop more efficient AI-based technologies and data solutions, laying the foundation for Digital Transformation.
Omikron helps organizations create clean data as well as smart data processes. This is how digitalization can really succeed.
AWS Activate
Qymatix Predictive Sales is since 2018 AWS Activate Startup Partner. AWS Activate provides startups with a host of benefits, including AWS credits, technical support and training, to help grow our business. Activate benefits are designed to give Qymatix the right mix of tools and expert support so that we can succeed with AWS while optimizing performance, managing risk, and keeping costs under control.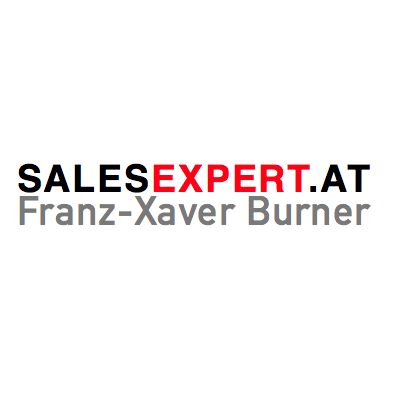 SalesExpert.at | Franz-Xaver Burner
Franz-Xaver Burner works as a sales consultant, trainer, business coach and mentor. He helps SME and big organizations in Austria to develop succesfull sales strategies and to hire sales talent. Franz-Xaver Burner is constantly working on the latest sales technologies. From the optimal use of intelligent CRM tools to sales controlling and reporting software.
Olivier Rivière Consulting
Founded by Dr. Olivier Riviere, Olivier Riviere Consulting works on the basis of collaboration between a number of selected partners and independent consultants covering various disciplines across Europe. It also works with technology partners in specific areas, such as web semantics and sales analytics. He is based on Munich and Paris.
LAVRIO.solutions
LAVRIO.solutions is an interdisciplinary team of data scientists with a clear goal: to bring your business from data to decisions.
MyCRM GmbH
MyCRM GmbH helps experts to organise sales, marketing and service of B2B companies with information systems that bring them further and create great customer experiences.
Risky CRM implementations are completely unnecessary, so MyCRM GmbH has eliminated them. MyCRM GmbH takes full responsibility for the CRM Solution results. With their partner SugarCRM, MyCRM GmbH solves every individual requirement successfully.
Uniconta Cloud ERP
Erik Damgaard, founder and software architect behind Uniconta Cloud ERP, has been active in the ERP software since the 1980s. He is, among other things, the founder of Microsoft Dynamics, Dynamics XAL and C5.
Qymatix and Uniconta are collaborating in Germany as part of the Cloud Mall project: "Predictive Analytical Modules for ERP: Cloud-based solution with forecasting capabilities for sales planning and control". The core idea of the BW Cloud Mall project is to create a comprehensive cloud ecosystem of providers and users in Baden-Württemberg.
European Digital SME Alliance
With the European SME Focus Group on Artificial Intelligence (AI) we belong to a unique group of SME innovators in the field of Artificial Intelligence (AI) technologies.
This alliance enables a network for exchange on AI technology between SMEs from all over Europe. In addition, it aims to ensure that AI technologies are successfully developed and implemented.
LeadRebel io
As software for B2B lead generation, LeadRebel shows you which companies have visited your website. The detailed company and contact information helps you to identify the visitors of your website.
With LeadRebel you can track, which companies have visited your website, which sources and channels they have used to find you and which interests your visitors have. As a result, you can approach potential customers proactively.
Qymatix and LeadRebel support together your Sales Acceleration.
Industry 4.0 Map
The Industrie 4.0 platform is shaping the digital transformation in production. The aim is to support and promote the digital transformation through a large-scale network in Germany.
The Industrie 4.0 map is intended to make it easier for manufacturers and production companies to find established providers and service providers for digitization projects, such as artificial intelligence.
ae-con advanced erp consulting
Among other things, advanced erp consulting focuses on positioning caniasERP and LEXBIZZ for SMEs. Here, advanced erp consulting stands for sustainable cooperation between the ERP manufacturer and the user company.
Without an efficient mapping of business processes in an operational business software, it is difficult to make the right strategic decisions, even in medium-sized companies. Erp consulting supports the implementation and operation of ERP software.
Together with ae-con, Qymatix supports artificial intelligence for ERP systems. (Website in German language)