Qymatix saves you valuable time
Leave Excel in the past. With just one click you get a detailed analysis of your B2B customers and sales opportunities. Forget error-prone spreadsheets and the constant search for your sales performance indicators (KPI).
With Qymatix predictive sales analytics, you do not need a data analyst or a costly IT integration. Implement and integrate our SaaS Solution in your ERP and CRM, and Qymatix takes care of the rest: predictive sales analytics and comprehensive data visualisation for sales reporting.
Qymatix offers the insights you need to do a better job. Enterprise-grade advanced sales analytics for sales managers in small and medium businesses. Qymatix – And annoying spreadsheets with Excel are a thing of the past.
We help you to sell more
Identify your low hanging fruits, quick-wins, cross-selling opportunities and hot projects at first glance. Put the right priorities and focus on the most promising projects. Uncover pricing analytics within your existing B2B customers and coach your salespeople for their next negotiation. Prevent customer attrition and discover churn risk.
With Qymatix, you have your sales opportunities and risks always in sight so that you can respond quickly to changes. Qymatix – Because you always base your gut feelings on a hard-hitting analysis.
You bring your team forward
Compare the performance of your sales team. Deliver fact-based arguments in sales meetings and support your Key Account Managers to serve the right customers faster. Design, discuss and analyze together new attractive sales territories. Follow the newest most successful sales management best practices.
By analysing sales data in a performance view, a sales leader can understand the effectiveness and efficiency of his team's actions and sales plans. Qymatix Sales Performance Management view offers three views: total, per country and Key Account Manager. Qymatix – And Team Success becomes measurable.
Qymatix helps you to succeed
Sales forecasting, sales planning, sales management, all in one tool. Would you like to know which customers should your team visit first? Qymatix Predictive Sales Analytics will give you the answer. Qymatix offers you several powerful non-linear forecasting functions, based on your ERP and CRM data. External sources of data can be automatically integrated.
Do you think changes in the macro-environment can affect your sales results? Qymatix models can give you that edge. Read more about predictive sales analytics here.
Easy-to-use. Easy to understand
Common data visualization tools overloads sales managers with unusable information. On the contrary, Qymatix Predictive Sales Analytics put emphasis on the root causes and presents only the most actionable KPIs and dashboards.
Empower your sales team with the information they need to sell more. Navigate through robust statistical data analysis with ease. Be faster than your competitors. In complex B2B sales situations, focusing on the key customers and opportunities provides a crucial competitive advantage.
Applying research from cognitive psychology and statistics, Qymatix brings you powerful data visualisation software easy to use and to understand.
---
"Qymatix helps growing medium enterprises to find undetected business opportunities with existing customers. With thousand active ones in our portfolio, Qymatix Predictive Sales Analytics is exactly what we need."
Daniel Schuster – Welotec GmbH
"Regardless of your company size, Qymatix is the best complement for your CRM system. Its predictive sales analytics tool helps sales leaders to focus on the projects with the best chances."
Armin Harbrecht – aramido GmbH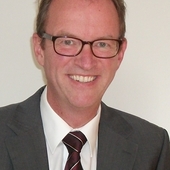 "Qymatix understands the challenges most of the sales leaders in medium enterprises are facing. I was looking for a way to offer my customers useful insights with one click and I found it with Qymatix Predictive Sales Analytics. "
Thilo Oenning – BATAVER Sales Consulting