Expected average amount per transaction up by 25 %.
Estimated profitably of the business 30 % higher.
Account managers became engaged and more effective.
---
Problem
The customer is one recognised international distributor of spare parts for heavy and light construction machinery and vehicles. It sells around 4,000 different items to an estimated 700 sub-distributors across several international markets.
There are around 70,000 sales transactions per year, totalling a multimillion-euro business. However, a typical order can only amount to 30 € and is burdened by freight and additional costs. It is therefore imperative to increase the average value per transaction. Profitable transactions have a volume of around €4,000.
Sales representatives needed to be able to increase the value per transaction by offering cross- and up-selling, analysing prices and contacting customers that have not purchased again or have churned. Due to the sheer volume of customers and transactions, account managers are not able to efficiently analyse, control and implement corrective actions timely.
The customer has consolidated sales data from the ERP and web-shop interactions. Before working with Qymatix, Account Managers spend 25 to 40 % of their valuable time trying to gain insights using excel.
Finding cross-selling was let to each sales representative to decide and worked well for complementary products or accessories, but not for cross-selling across different family products.
A significant part of the problem was the company lack of internal competencies in data analysis field and their scepticism regarding predictive analytics.
---
Solution
The company trusted Qymatix Solutions GmbH expertise in developing a sales analytics software and started collaborating with Qymatix Analytical Services.
In less than two weeks and with a minimal investment in data science, data quality and sales analytics, the customer was able to access a list of possible cross-selling products and accounts, customers at risk of churning. It was also able to run several different analyses of the final prices across hundreds of products.
The company started with a one-day workshop about predictive analytics – for non-technical personnel. Qymatix Analytical Services using Qymatix AI-based technology followed. The Qymatix expert presented the company with the most effective predictive analytics methods for its specific challenge.
The Qymatix team also showed the customer the expected economic benefits of the results.
As a result, the customer was able to start meaningful actions to increase cross-selling, reduce customer attrition and improve pricing strategies.
Qymatix assisted the management in understanding these results and recommended possible corrective actions. The usage of the Qymatix Predictive Analytics Software enabled an in-depth discussion on possible scenarios.
During this analytical services project with predictive sales, the management was able to spot new opportunities to increase customer lifetime value.
The firm gained specific competencies for the implementation of retention strategies. Moreover, the management determined fitting planning and control concepts and future-oriented KPI.
Changes in account management have already helped to increase the predicted customer lifetime value and to create competitive advantages through increased sales effectiveness.
---
Results
The company projected that with Qymatix assistance, it should be able to increase the average amount per transaction by 20 to 25 %.
Due to strategic changes in pricing, the overall profitably of the business should be a 20 to 30 % higher over the next years.
Avoided additional investment in non-relevant sales analytics tools and helped the sales team to become more efficient.
During the project, Qymatix helped the customer to improve preventive retention strategies.
Qymatix assisted the executive management in estimating the possible monetary benefit due to increased customer lifetime value. The customer was able to prioritise product lines and markets.

---
Ready to get started?
Find out how you can accelerate your sales with Qymatix Predictive Sales Analytics.
Do you have questions?
We are happy to help you. Qymatix is just a phone call away.
---
"Qymatix helps growing medium enterprises to find undetected business opportunities with existing customers. With thousand active ones in our portfolio, Qymatix Predictive Sales Analytics is exactly what we need."
Daniel Schuster – Welotec GmbH
"Regardless of your company size, Qymatix is the best complement for your CRM system. Its predictive sales analytics tool helps sales leaders to focus on the projects with the best chances."
Armin Harbrecht – aramido GmbH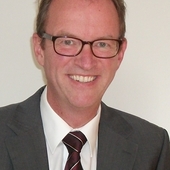 "Qymatix understands the challenges most of the sales leaders in medium enterprises are facing. I was looking for a way to offer my customers useful insights with one click and I found it with Qymatix Predictive Sales Analytics. "
Thilo Oenning – BATAVER Sales Consulting