Why should Electrical Equipment and Components Manufacturing Companies choose Qymatix Predictive Sales Software?
The electronics industry is very versatile, yet they all have similar challenges. Small and medium-sized companies to large manufacturers, companies in the Electrical Equipment and Components Manufacturing need to turn business complexity into a competitive advantage and to maximize your operational efficiency.
Just as versatile and numerous are the products. Although similar in business model, not all companies in Electrical Equipment and Components Manufacturing can be "grouped together" because they need individual customization when it comes to data analysis projects.
The Qymatix experts have vast experience with companies manufacturing Electrical Equipment and Components, Our specialists understand you. We offer standardized software tools, which can be quickly adapted to the needs and products of your company (Software as a Service). With a low-risk implementation project you are soon good to go.
Your benefits:
Overview analysis
A fast and comprehensive overview of the analysis of your sales data.
Fastest Time-to-Value
Risk-free and fast implementation of the Qymatix software. No long projects.
Ensure an optimal price-performance ratio
With our standardized Qymatix product, there are no additional development costs for you. This means low total cost of ownership.
Challenges of Electrical Equipment and Components Manufacturing and how Qymatix Predictive Sales software helps them.
The electronics industry is considered a pioneer of digitalization. For example, there is a lot of research in the field of smart products and sensor technology. This is because electronics manufacturers not only have to implement Industry 4.0 themselves but also provide other manufacturing industries with the necessary solutions for a successful digital transformation.
In addition to the pressure to innovate, Qymatix can support many electronics manufacturers in three further challenges:
Make your Sales Team Big Data driven
There are countless data and data sources. Start with the most valuable data: Your own sales data. The Qymatix Predictive Sales Software analyzes your data with artificial intelligence and helps to deliver insights regarding cross-selling, churn risk, lead scoring and pricing analytics.
Thrive under competitive pressure with shirking operating margins.
International competition and the advent of e-commerce are driving prices down. Manufacturers of Electrical Equipment and Components must continually become more cost-efficient to remain profitable.
Furthermore, especially in the electronics industry, there is a lot of competitive pressure. With the predictive sales software from Qymatix, you are one step ahead of your competitors, while the software gives you warnings before something happens. For example, you can find out up to six months in advance which customer might switch vendors. That gives you enough time to act proactively, and not only when it is already too late.
Improve your S&OP with predictive analytics and reduce uncertainty in demand
Don't waste time on unnecessary sales measures that then come to nothing. The Qymatix Predictive Sales Software gives you concrete recommendations for your sales team.
For example: Customer X, Y and Z could still buy one specific product. Focus on price negotiations with customer T and P. And watch out, customer C could churn in four months.
Some Features of Qymatix Predictive Sales software for Electrical Equipment and Components Manufacturing
Cross-Selling
Use Machine Learning & Artificial Intelligence to Predict B2B Cross-Sell and Upsell.
Customer Churn
Measure and reduce customer churn and attrition with predictive sales analytics.
Pricing Analytics
Effectively control and optimise pricing management with Qymatix B2B Pricing Analytics Software.
Ready to get started?
Find out how you can accelerate your sales with Qymatix Predictive Sales Analytics.
Do you have questions?
We are happy to help you. Qymatix is just a phone call away.
"Qymatix Predictive Sales Software makes customer attrition risks and untapped sales opportunities over hundreds of customers and thousands of products easily accessible."
Hermann Waselberger – AET Entwässerungstechnik GmbH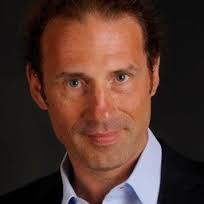 "Qymatix is how innovation works today: developed together with the end users and with the most powerful technology."
Dr. Peter Dern – software AG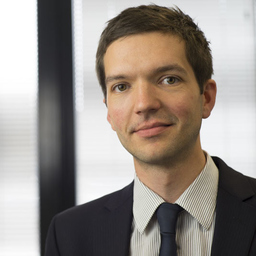 "Qymatix helps growing medium enterprises to find undetected business opportunities with existing customers. With thousand active ones in our portfolio, Qymatix Predictive Sales Analytics is exactly what we need."
Daniel Schuster – Welotec GmbH